Our Learning Services Mandate:
School District 60 (Peace River North) provides a range of school-based and district-based staff who work with our students to meet their diverse learning needs. This support includes both direct and indirect support to staff and students, professional development, and resources.We are dedicated to providing services that assist students to develop the attitudes, skills and knowledge required to successfully participate in educational experiences. We provide indirect and direct service to the student and/or the school community. Our collective knowledge, skills, energy, creativity and empathy support and nurture this process. Our philosophy is consistent with our District's mission statement, "Together, We Learn" and with that of the Ministry of Education and the Special Education Programs Division.
Our Three Pillars of Inclusive Support:
Student Focused
Students are individual learners with diverse needs and skills
Learning occurs at different rates and at different ways
Diversity is valued and respected
Each child has their own set of cultural, educational, social, and family experiences that impacts on their success
Learning occurs in the least restrictive environment
Supportive, caring community
Shared Responsibility
Collaboration occurs through respectful, supportive, and proactive cultures
Family support and community networks are embraced
Process to understand student strengths and needs to establish educational goals
Capacity Building of Supportive School Based Teams
Professional and productive learning communities
Specific workshops and in-service for professional development
Current research on best-practice, high-yield strategies, appropriate interventions
Dynamic process of consultation, modelling, and coaching
A process for seamless transition:
Accountable to Student Achievement
– District and School alignment
– Integral role in School Improvement Plans; District Accountability Contract (Special Ed is Regular Ed)
– Intense focus on literacy, numeracy, social responsibility and independence
– Early Intervention
– Later literacy programs
– Support for Learning: modifications, adaptations, differentiated instruction, collaborative model of support (reading, numeracy, behaviour, psyche ed assessments; resources; delivery of support)
The Learning Services Department is comprised of two divisions:  Inclusion & Curriculum. The department is located at the School District No. 60's Board Office in Fort St. John.  We support the needs of students and staff at all 22 schools in our district comprising of approximately 6000 students.
The Learning Services Department is guided by the philosophy and goals in the District Framework for Enhancing Student Learning document (Link).  Learning Services is committed to providing quality inclusive education for all students in our district by working with Students, Schools, Teachers, Administrators, Parents, and other departments within the district including Technology Services, Indigenous Education, Careers & ADST.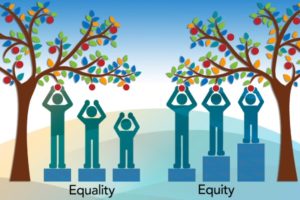 To Support School District No. 60's Framework for Enhancing Student Learning the
Learning Services Department supports & contributes by:
Promoting inclusive practice so all students may participate, contribute and learn by fostering student intellectual, human-social and career-skills development

Increasing meaningful learning opportunities for all students in all areas of learning.

Increasing skill in technology application to engage all learners.

Increasing literacy & numeracy for ALL in an inclusive setting.

Promoting understanding of diversity in schools for staff, students & parents. Helping others to understand there is strength in diversity.

Strengthening school teams to improve school based team efficacy.

Encouraging and planning for student independence.
Learning Services' Operational Mandate is available at this link.
In 2018-2019 LS has moved from an independent Framework to supporting the District Framework along with the LS Operation Mandate. Learning Services is working this year to build capacity with an inquiry process to examine our work in supporting students and staff.