Ministry of Education Inclusive Education Policy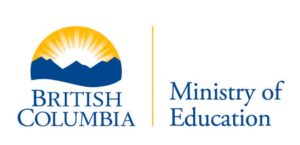 Boards of Education reporting students on the 1701 forms as one of the three levels identified below, will receive supplemental Special Needs funding in addition to the Basic Allocation. The students must be provided with special needs supports and meet criteria set out in the Ministry's Special Education Services, A Manual of Policies, Procedures and Guidelines. 
These funds are not targeted to specific students; however, are provided to boards of education to support the needs of students within their district.
For more information visit the K-12 Funding Policy in British Columbia
Please visit our tab on "Learning Support Model"  to find out more information on how support student learning and achievement in our school district.
In School District 60 (Peace River North), we value creating meaningful learning opportunities for students to experience independence and achievement, dedicated and collaborative school based teams, and diversity in our schools.  Please view our District Framework for Supporting Student Learning; 
In additional to your child's classroom teacher, below is some other district personnel who may be included in supporting your child…..
Learning Assistance Teachers/Resource Teachers
In some schools certain teaching staff provide valuable support to the classroom teacher. These teachers aren't usually responsible for a classroom of students. They're often referred to as "non-enrolling teachers." The most common support teachers are the learning assistance teacher and resource teacher. They may have distinct roles, or their roles may vary as they share the workload in the school. They may be assigned to a school full-time or part-time, depending on the school's need. Support teachers and resource teachers usually have some specialized training or experience that enables them to provide teacher and student support.
Educational Assistants
Your child may or may not require the support of a teaching assistant. Teaching assistants work with teachers as part of the classroom team and play key roles in the education of students with special needs. They're usually assigned to work in a specific classroom and may work with one child or they may work with several children. They are responsible for performing duties under the direct supervision of the teacher, principal, or vice-principal.
Learning Services Itinerant and Specialists
At Learning Services, there are many dedicated and specialist professionals, who provide support to School Based Teams.  For more information on these roles, please visit the "Our Services" Menu on our website.
Additional Resources: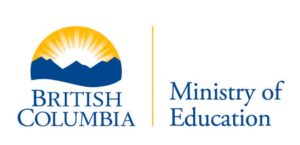 BC Ministry of Education SPECIAL EDUCATION SERVICES: A Manual of Policy, Procedures, & Guidelines:
To find the Special Needs Students Order, Ministerial Order 150/89 and the Individual Education Plan Order, Ministerial Order 638/95, link to School Act Ministerial Orders. Ministry of Education Policy Document:
Roles & Responsibilities of Teachers & Teacher Assistants/Educational Assistants: