The School Aged Therapy (SATP) Program provides assessment and intervention for children & youth (ages 5 to 19) with physical and cognitive limitations.
Where we provide services?  This program provides services in a variety of settings in the home and community. This is made possible through School District 60 and through funding from the Ministry for Children and Family Development.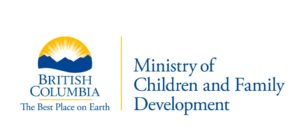 About Our Services:
Physiotherapy (PT) supports families to enable the child to achieve optimal mobility and participation at home and in the community.  PT evaluate how a student's ability to participate is influenced by their physical status and by environmental factors at home and in the community.
Speech & Language (SLP) supports families with home based support in a virtual delivery model in the areas of articulation, language comprehension, language expression, phonological awareness, social language, voice, and fluency.
Service to Private and/or Independent Schools- Home and community services can be arranged for students with complex physical challenges depending on the availability of therapists. Please contact us for further information.
Who can make a referral?
We accept referrals from parents, independent school personnel, physicians, community service workers, and by outside agencies.  All referrals must be made with parent/guardian consent.  To make a referral, please submit an intake referral at:
SAT Referral Application SD60/MCFD
For further information and assistance, please contact:
Ms. Connie Stones
(250)262-6098 or via email at learningservices@prn.bc.ca
Please note that the School Board office does have some closure dates over the summer.  We encourage families interested in services through the School Aged Therapy Program to ensure a referral application is complete before June. 30th.